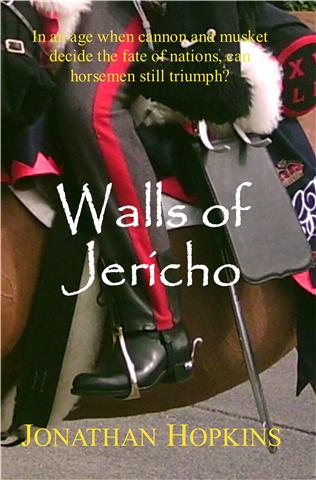 WALLS OF JERICHO
ISBN 18492303307 Published in paperback (9"x6")
Books are printed on quality paper in a sensible-sized font and bound in a gloss finish cover.
You can buy a signed copy direct for only £7.99 (plus £3.00 UK post and packing).
If you require more than one copy, please email us as we may be able to offer a reduced postage charge. For overseas orders, please email us for postage costs.
If you would like a dedication, please type the recipient's name and any special message in the 'Book Dedication' box below. This will be written at the top of the inside title page and any orders with this box left blank will be signed 'Best wishes...'
Simply click on the 'Buy Now' button to pay by debit or credit card, or by Paypal if you have an account with them.
Also available from all good bookshops and online retailers (eg. Amazon, Barnes & Noble (US), The Bookdepository, Waterstones, WH Smith)
In case of difficulty please contact the author.
Booksellers wholesale via Gardners Books Ltd. and Bertram Books
STOP PRESS - NOW AVAILABLE ON KINDLE
Walls of Jericho - A Cavalry Tale on Amazon.com (Kindle)